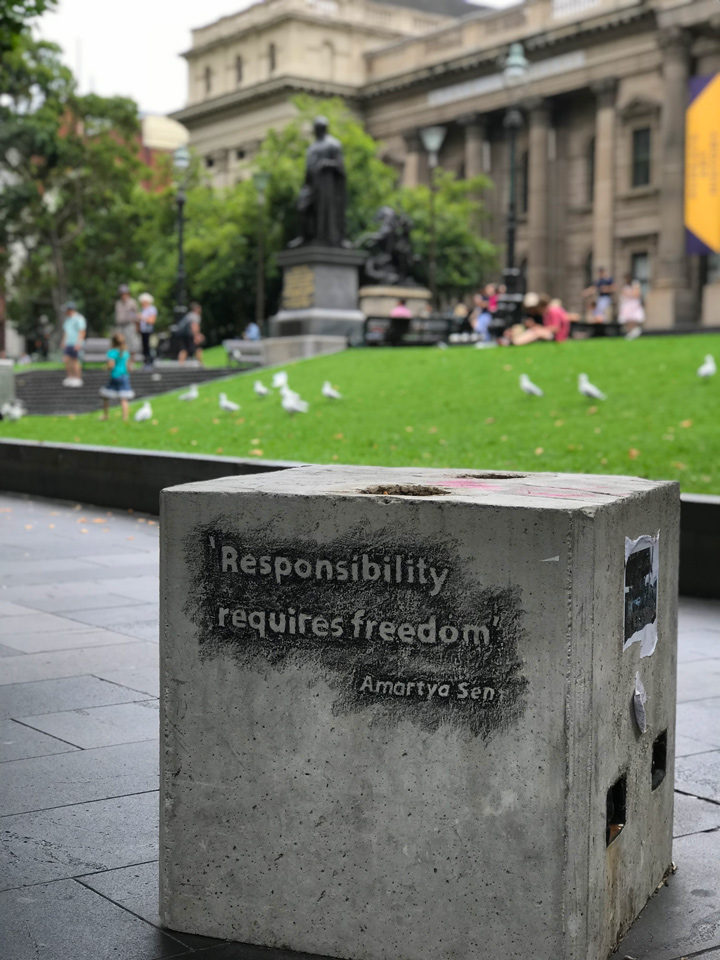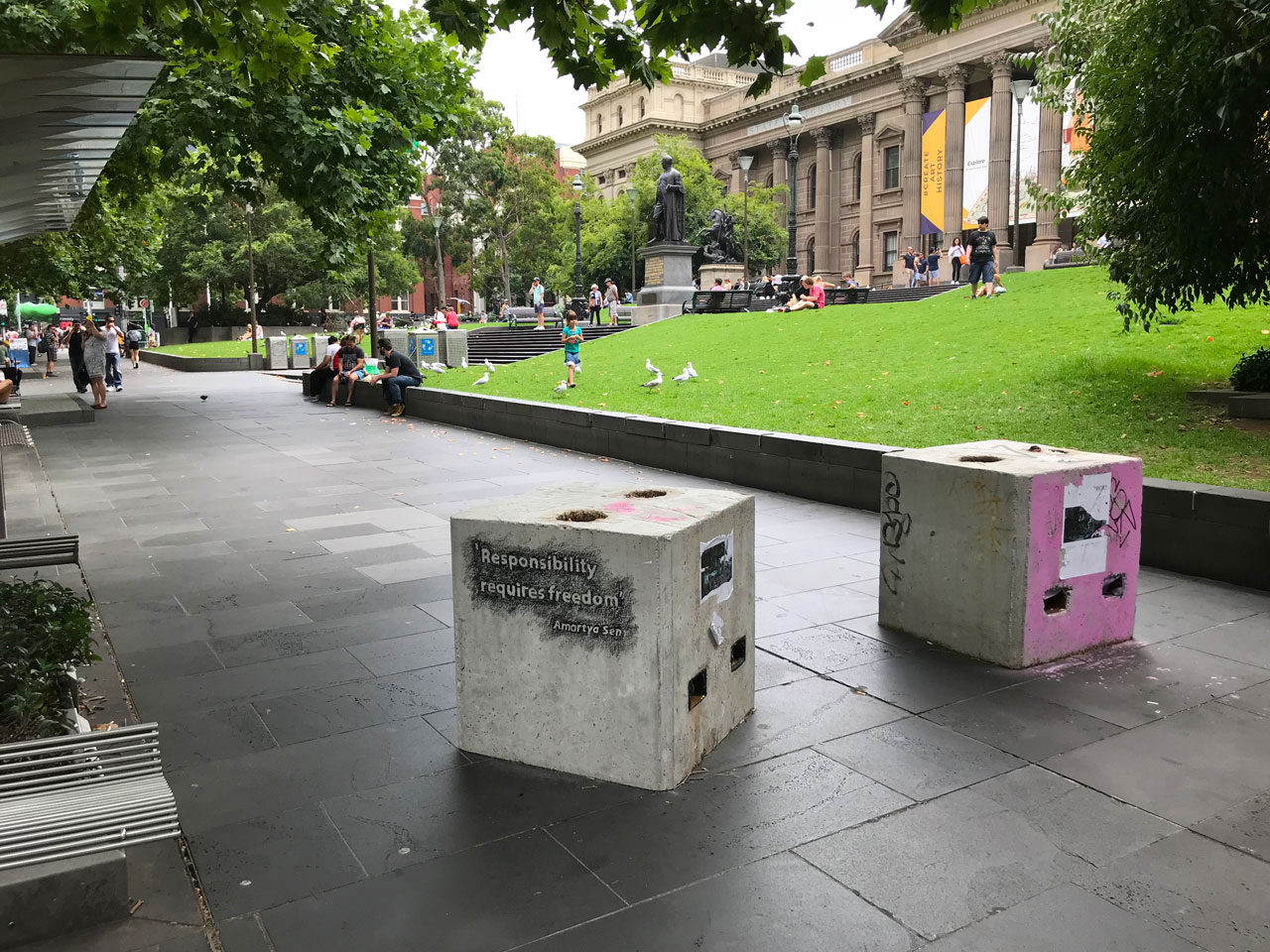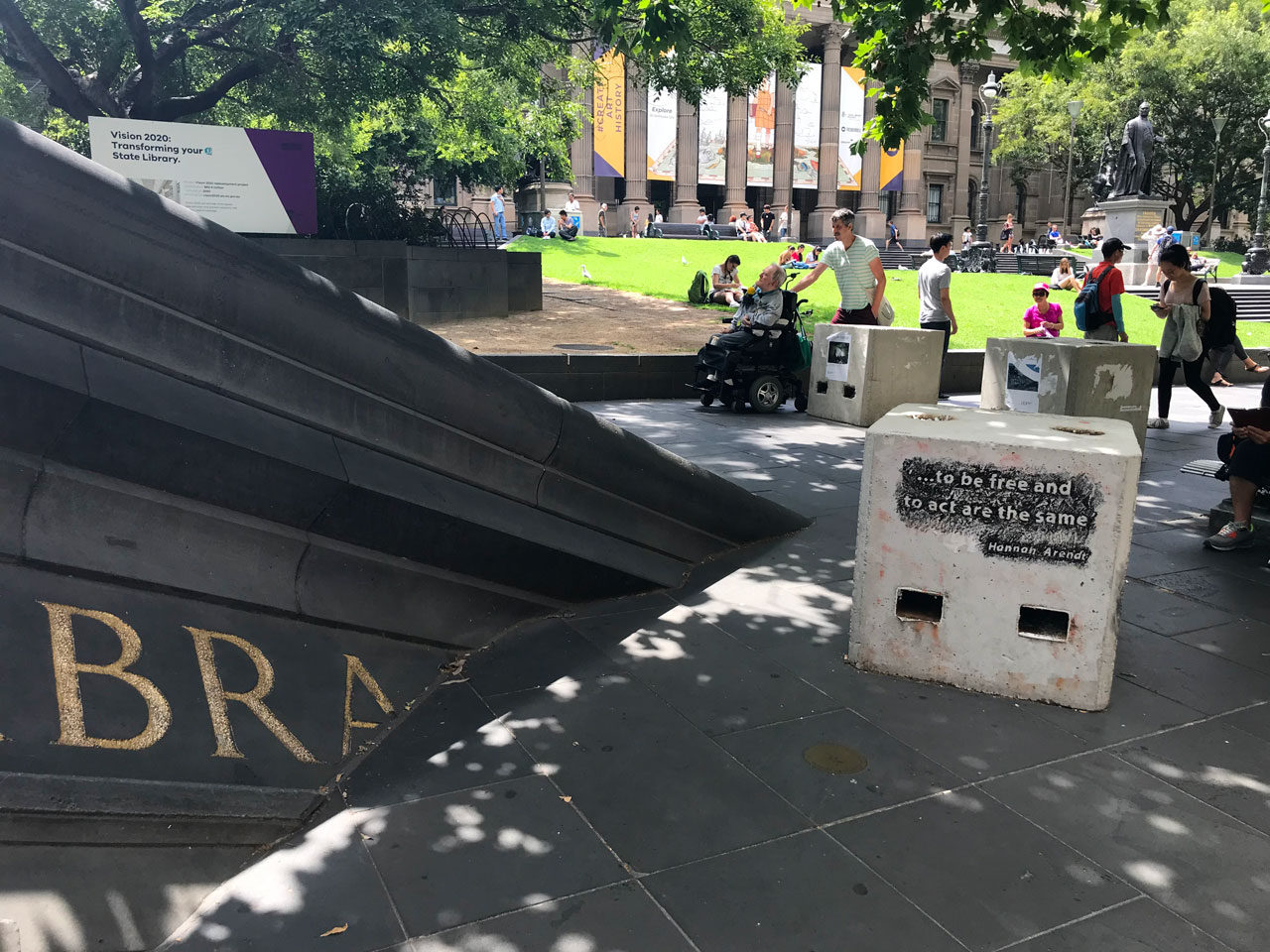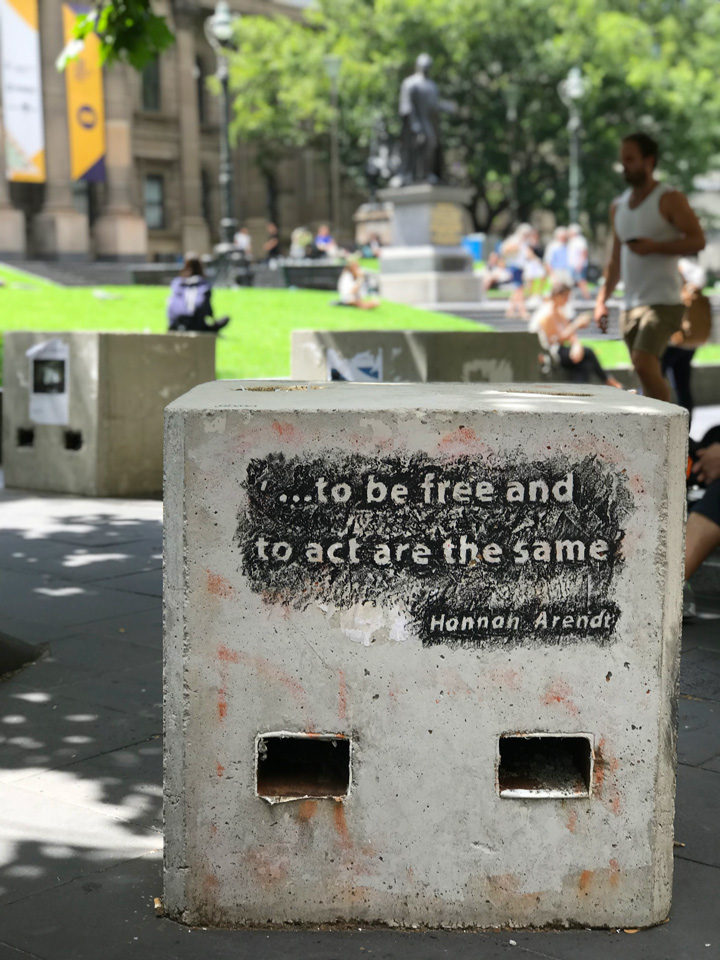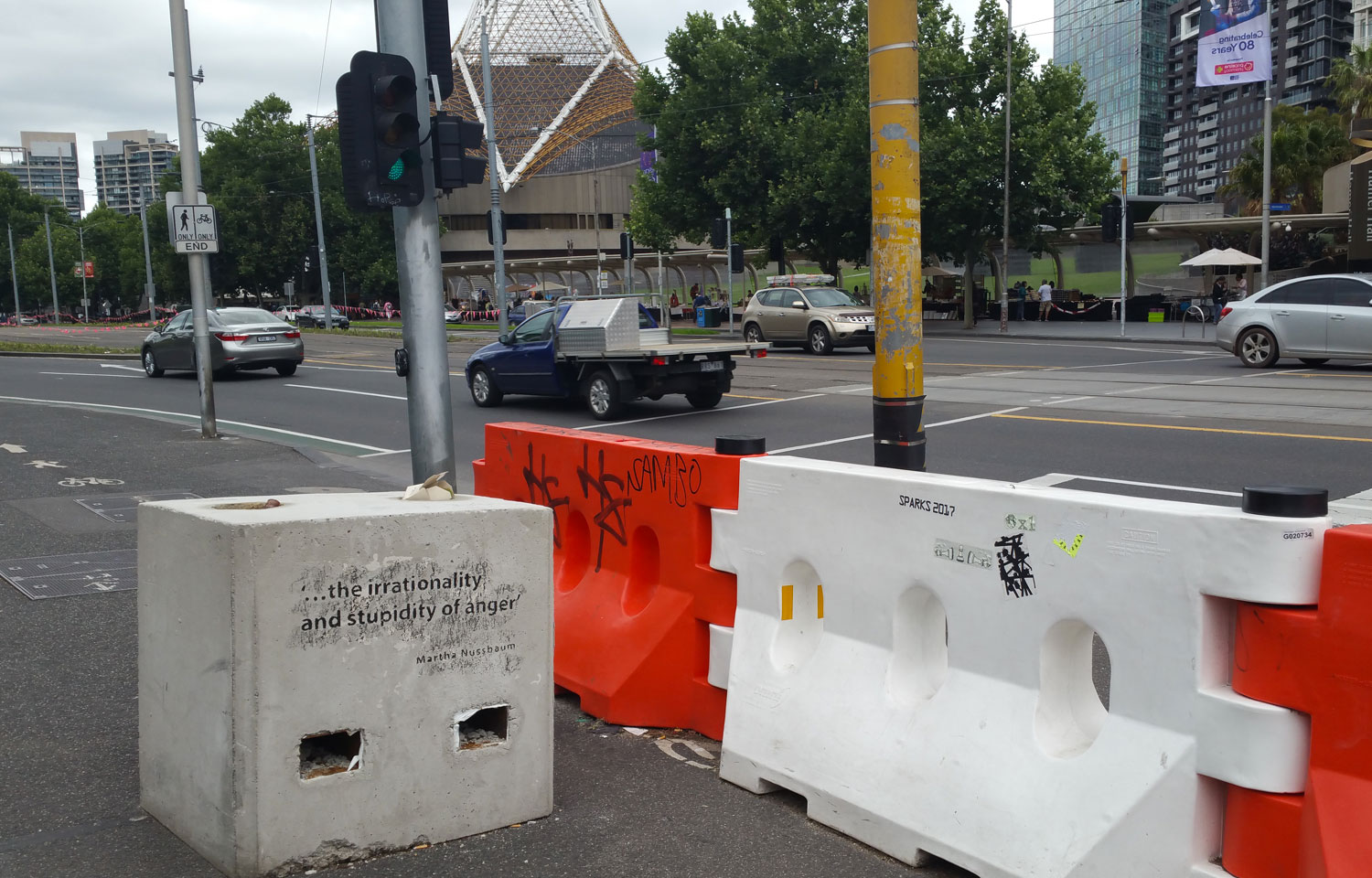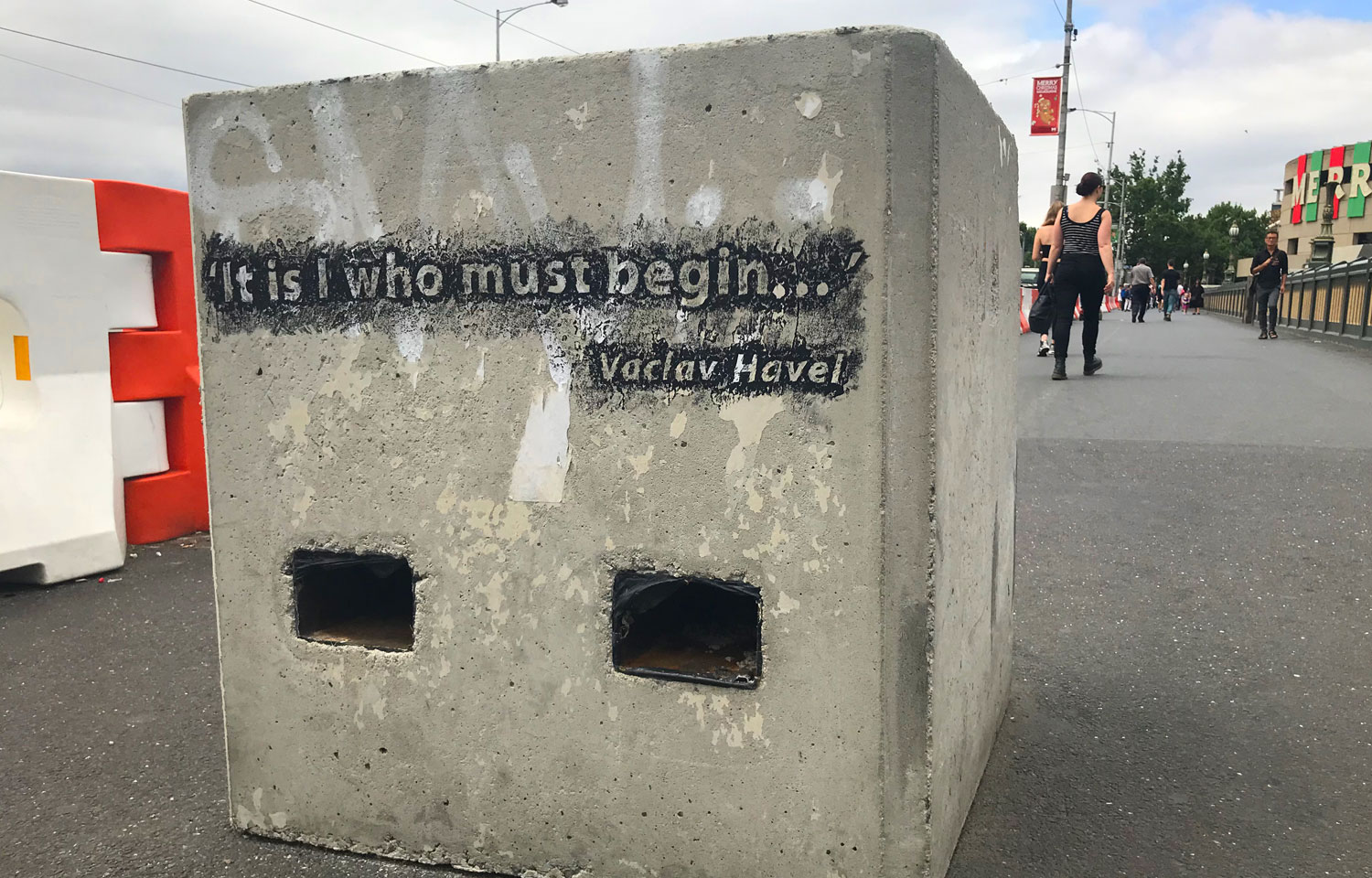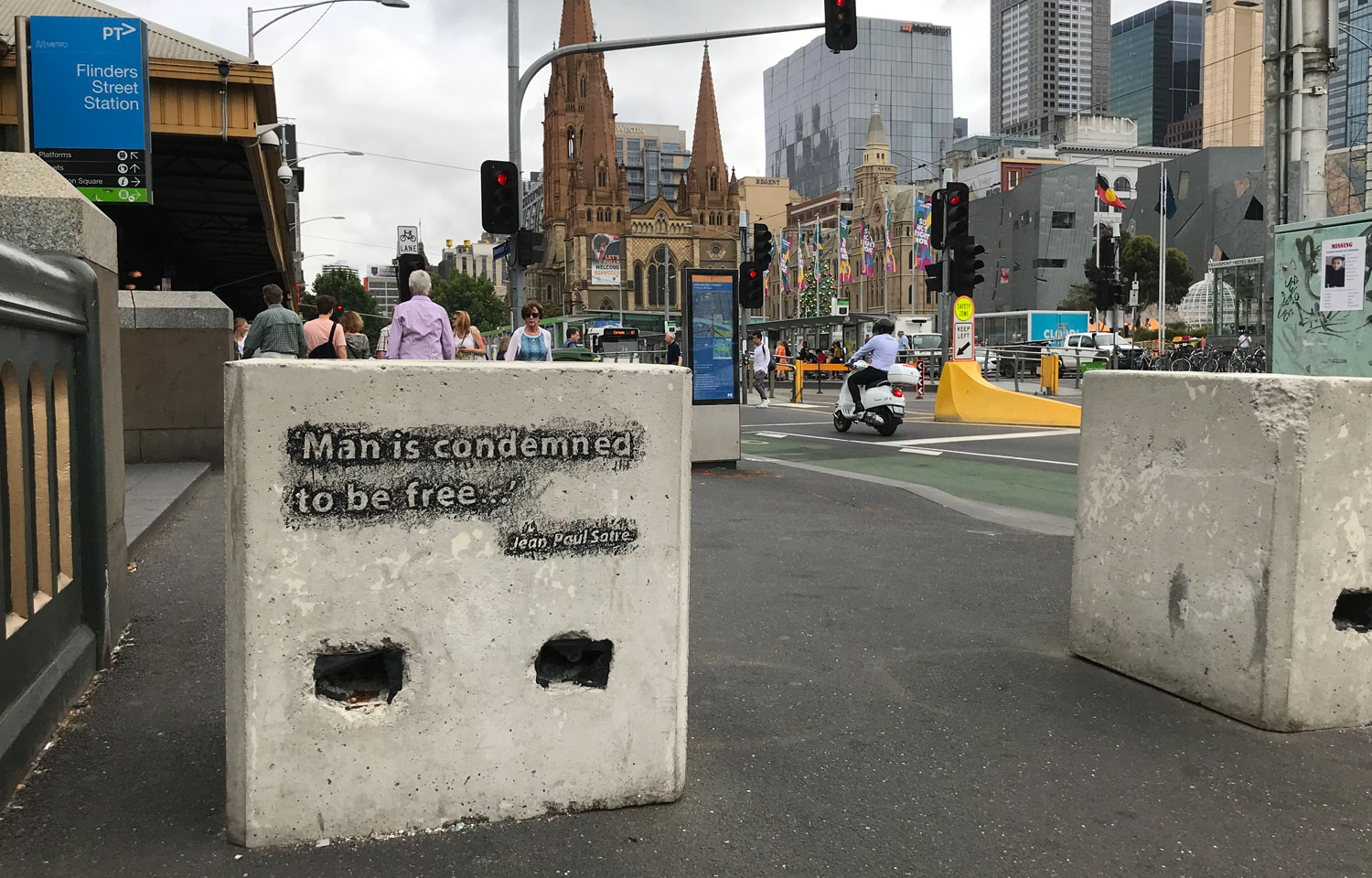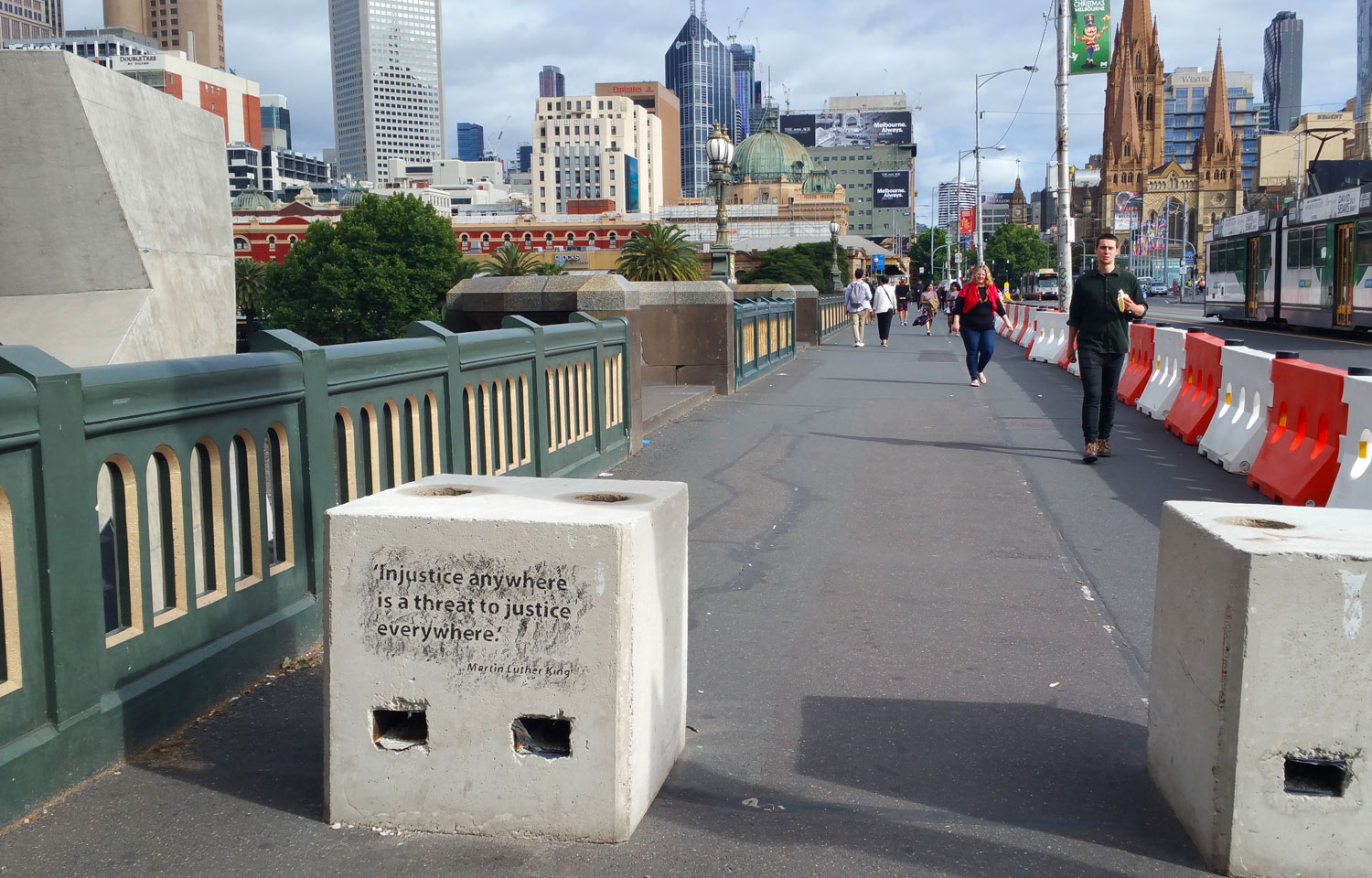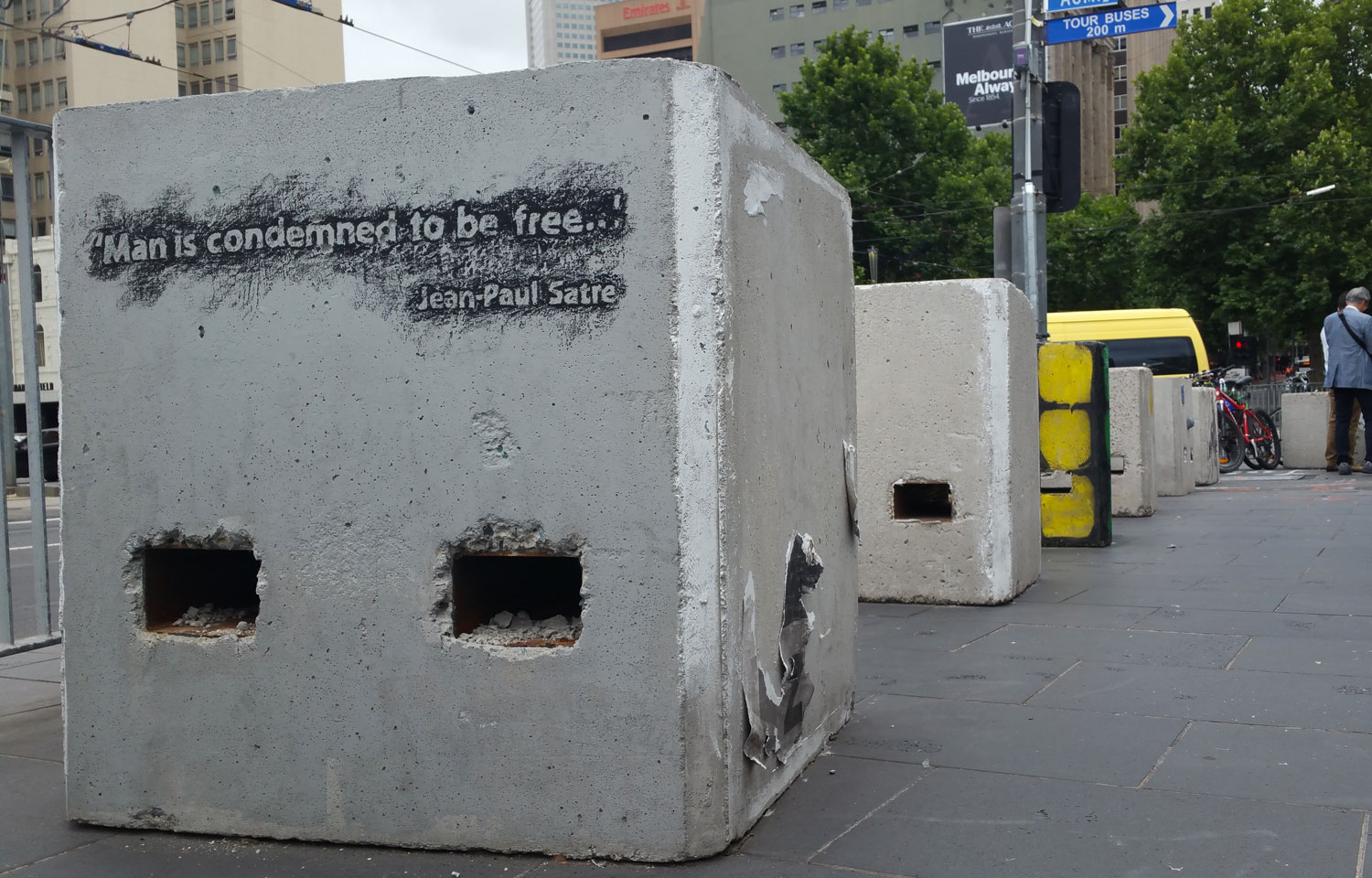 Concrete Knowledge

Nina Sanadze in collaboration with Julie Shiels
Oil pastels on Melbourne bollards, December 2017.
Employing quotes from renowned writers and thinkers, the project reflects on how the bollard operates as a protective device but also a threat to freedom.
This work is included in Lou Chamberlin's book Urban Sprawl, The Written Word in Street Art Around the World.
You can also listen to MPavilion series Public Art Field Guide by Lynda Roberts: