I acknowledge the traditional owners and sovereign custodians of the land on which I am situated, the peoples of the Boonwurrung language group of the Kulin nation. I extend my respect to their Ancestors and all First Peoples and Elders past, present, and future.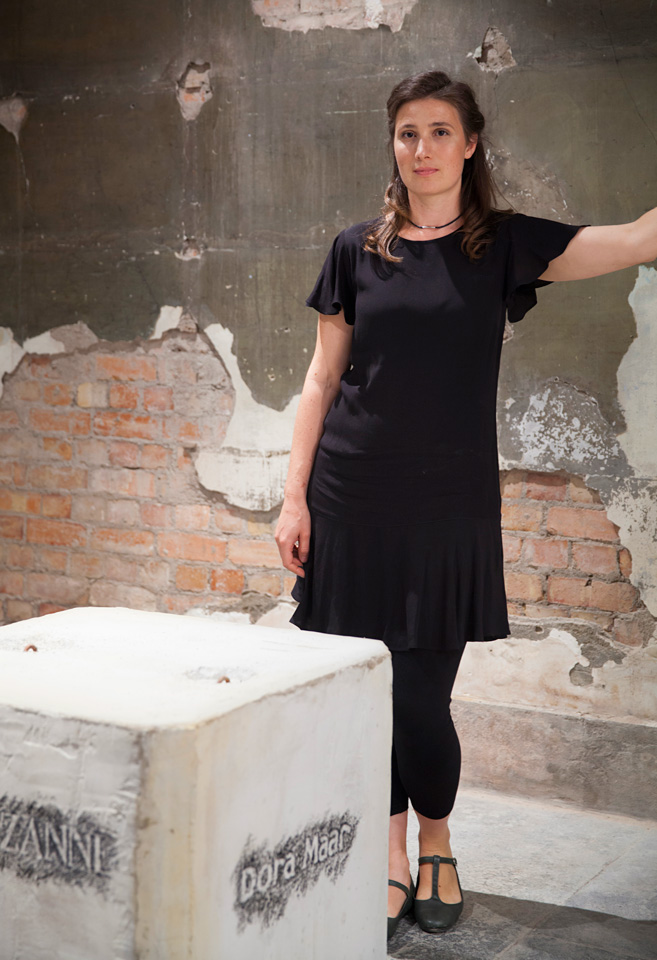 A sense of urgency to respond to and grapple with a myriad of contemporary socio-political and personal developments drive my creative practice. Unbridled by choice of mediums, I resort to anything and everything to deliver the point and speak to the given time and audience. Humour and beauty allow me to address often disturbing concerns, reflecting the complex paradigm of our existence, which is simultaneously sublime and horrific.
Presenting appropriated original artefacts, blunt replicas or documentary films as witnesses and evidence, I seek to re-examine our grand political narratives from a diametric personal position. Looking is my tool, and everything around me is a potential material. I like to share this contemplative, sensory space where through looking one remembers, feels and reflects.
I was born in Georgia (former USSR) in 1976 and immigrated to Australia in 1996. Prior to pursuing a career as a visual artist, I worked as a children's book illustrator and designer for more than 20 years, creating over 150 titles. I also designed theatre sets and costumes for a number of years.
My CV updated on 12.09.2021:
Nina Sanadze_CV and BIO
Interviews, artist talks, reviews and essays
Farrago » Art Musing: Monumental Questions by Lisa Jacomos
LEGACY catalogue essay by Dr Ashley Crawford
The Sydney Morning Herald and The Age interview with Sumeyya Ilanbey
The Drama of Ideological Art_Khatuna Khabuliani Review of 100 Years After 30 Years On by Nina Sanadze
Silences between ticks of a clock_catalogue essay by Karl Halliday
Eddie Ayres, Nina Sanadze's Bollard City, The Hub on Arts interview, Radio National 621AM, March 21, 2018:
https://www.abc.net.au/radionational/programs/the-art-show/the-hub-on-art-weds-21st-march/9566560
Richelle Hunt, Interview with Nina Sanadze, ABC Afternoon Radio Melbourne 774AM, March 14, 2018:
SBS radio interview with Olga Klepova
Sima Tsyskin, A Bollard As the New Icon of Our Time, SBS Russian Radio interview, March 16, 2018: https://www.sbs.com.au/yourlanguage/russian/en/audiotrack/bollard-new-icon-our-time
MPavilion series Public Art Field Guide by Lynda Roberts:

Incinerator Art Award artist talks in an online symposium with curator Jake Treacy:

Okenyo: Anthropology behind the scenes video: