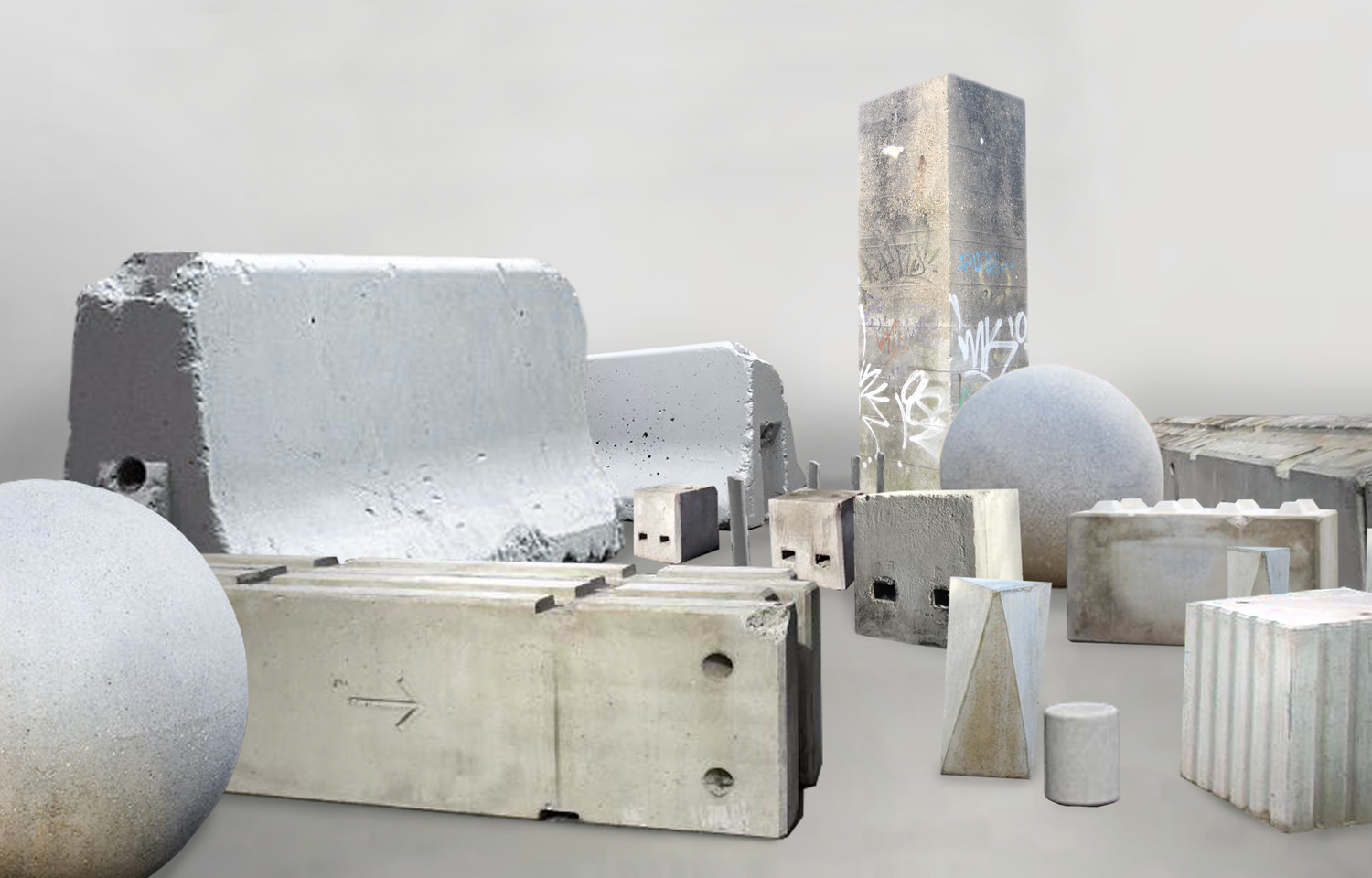 Upcoming solo exhibition: Bollard City
Saturday 17 March – Sunday 25 March
(Showing only 5 days)
Opening celebration Saturday, 17 March 3pm
Peter Mares, a writer and researcher will launch the exhibition
Melbourne's Living Museum of the West
Visitor Centre, Pipemakers Park, Maribyrnong
Gallery open: Sat-Sun 12pm-5pm, Tue 11am-3pm
Bollard City, a solo exhibition by Georgian-born artist, Nina Sanadze, opens on Saturday 17 March at Melbourne's Living Museum of the West, and explores how bollards have become the new icons of our time.
"Bollards are a symbol of terrorism and the war on terror alike. Functionally necessary as a form of protection, they are inadvertently a symbol of tragedy and a monument to those who died in terrorist acts. In this sense bollards represent desperation, impending danger, fear, paranoia, loss of freedom and restriction of democracy. They are also symbols of ignorance, primitive brutality and intolerance," Sanadze said.
"Until a few years ago, most of us, apart from local government workers and traffic engineers, had ever heard of bollards and certainly not as a counter-terrorist device."
Historically, Sanadze points out, bollards have been used around the world to help control traffic.
"Now, thanks to bollards, our cities resemble forts. At roughly 90cm tall, bollards stand in militaristic lines outside government buildings and near street curbs."
In her exhibition, Sanadze will place replica bollards used by many countries into the gallery space as powerful reflection of our time.
"I am creating an imitation of various designs in order to resemble a cityscape, a demolition site and a cemetery. Some will be life-sized, others enlarged," Sanadze said.
"Viewers might feel compelled to navigate through the installation, sometimes finding themselves at 'dead ends' or having to squeeze through the narrow passages."
Through this experience, Sanadze invites viewers to examine ideas about threat, fear and control and consider at what point anti-terrorist measures make us unnecessarily afraid, and erode our civil liberties.
"Bollard City explores our deeply seated personal anxieties about the transition from Australia as a safe place to one of uncertainty and how freedom in public spaces can conflict with our desire to be safe. The exhibition also examines how this change is affecting our behaviour in public space. My fear is that bollards will clutter the city until it becomes dysfunctional and threatening," she said.
Visually, this exhibition follows in the steps of Minimalist and Post Minimalist artists, Sanadze says.
"I am interested in materiality and modularity using industrial, prefabricated materials and in arranging powerful objects or shapes in a grid structures or clusters."
Sanadze has a personal interest in forms of social control because as a child she lived through the Soviet era as well its collapse in Georgia.
"Seeing the bollards in Melbourne brings back memories of the four years of war I lived through – firstly when Russia resisted Georgia's declaration of independence and then the two years of civil war that followed. There were violent clashes on the streets with tanks rolling in front of my windows, casualties and destruction. Bollard-like objects were installed as anti-tank measures," Sanadze said.