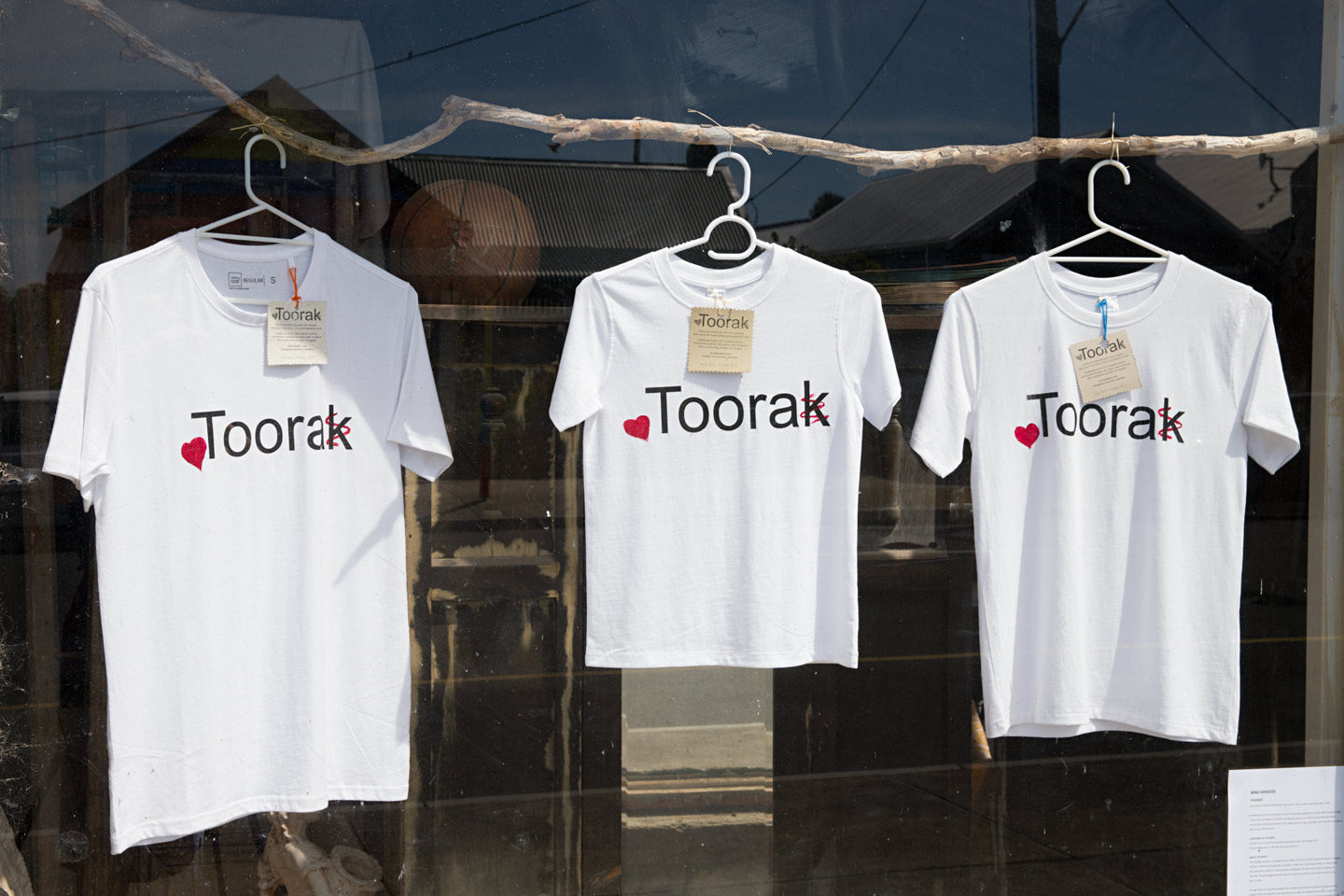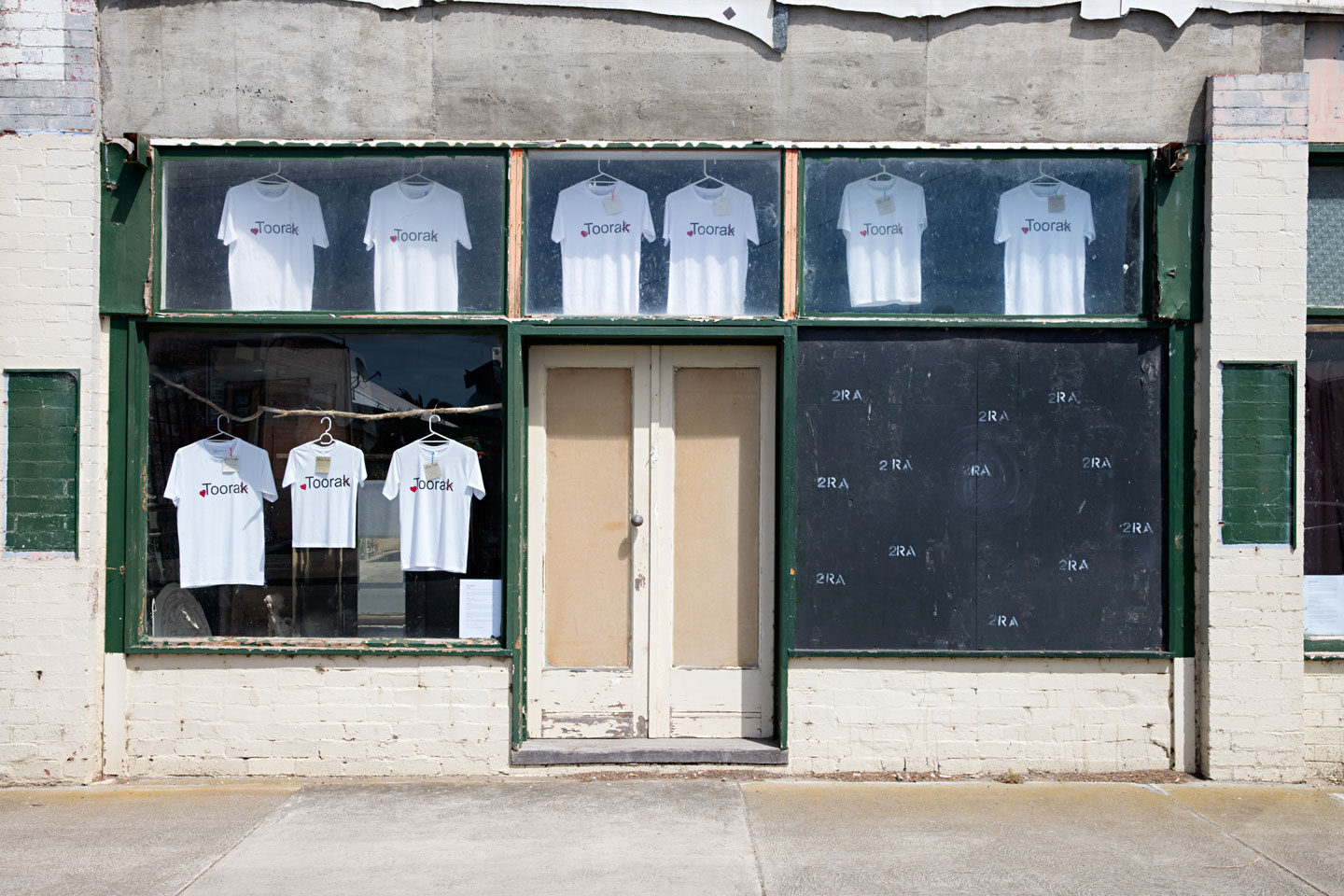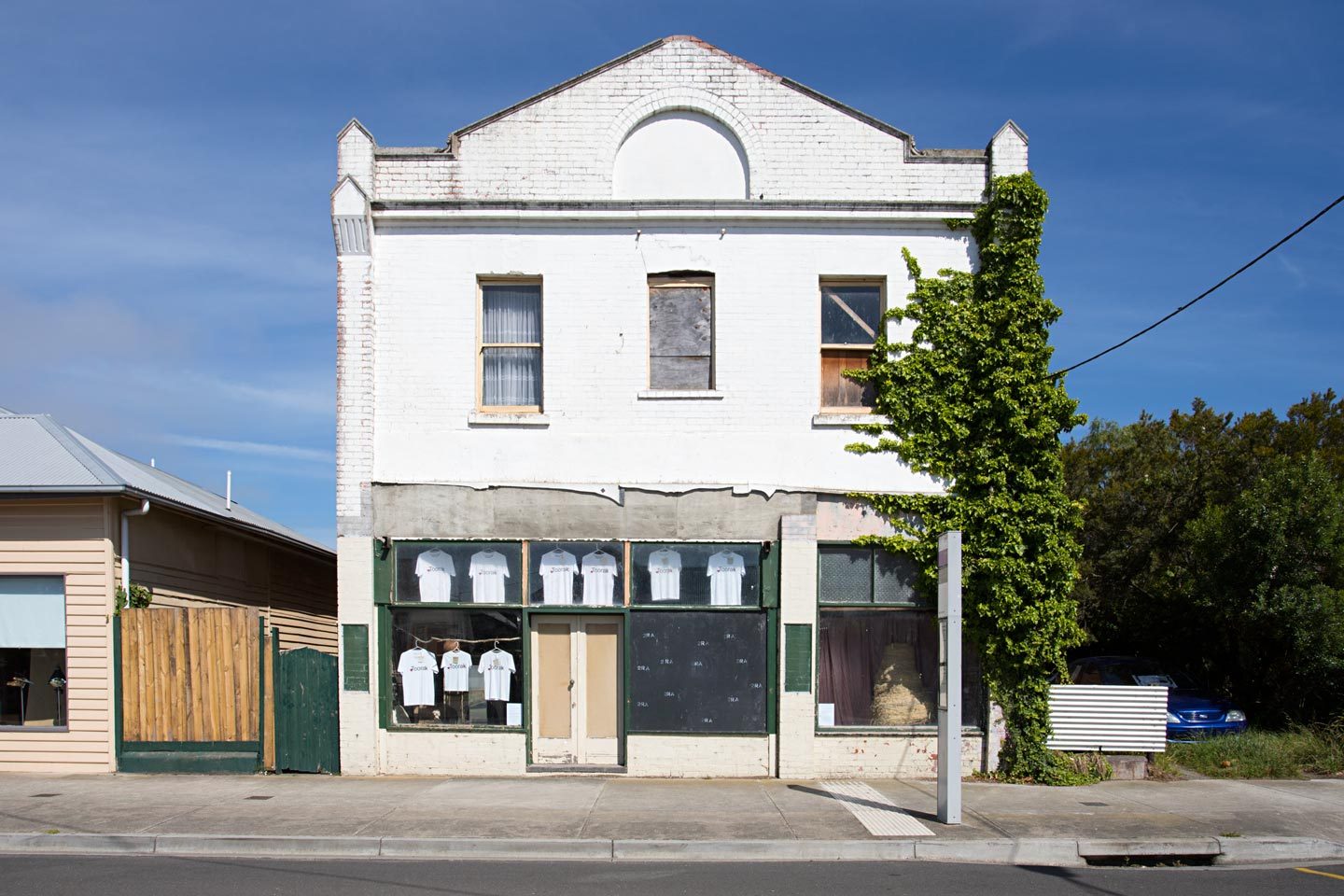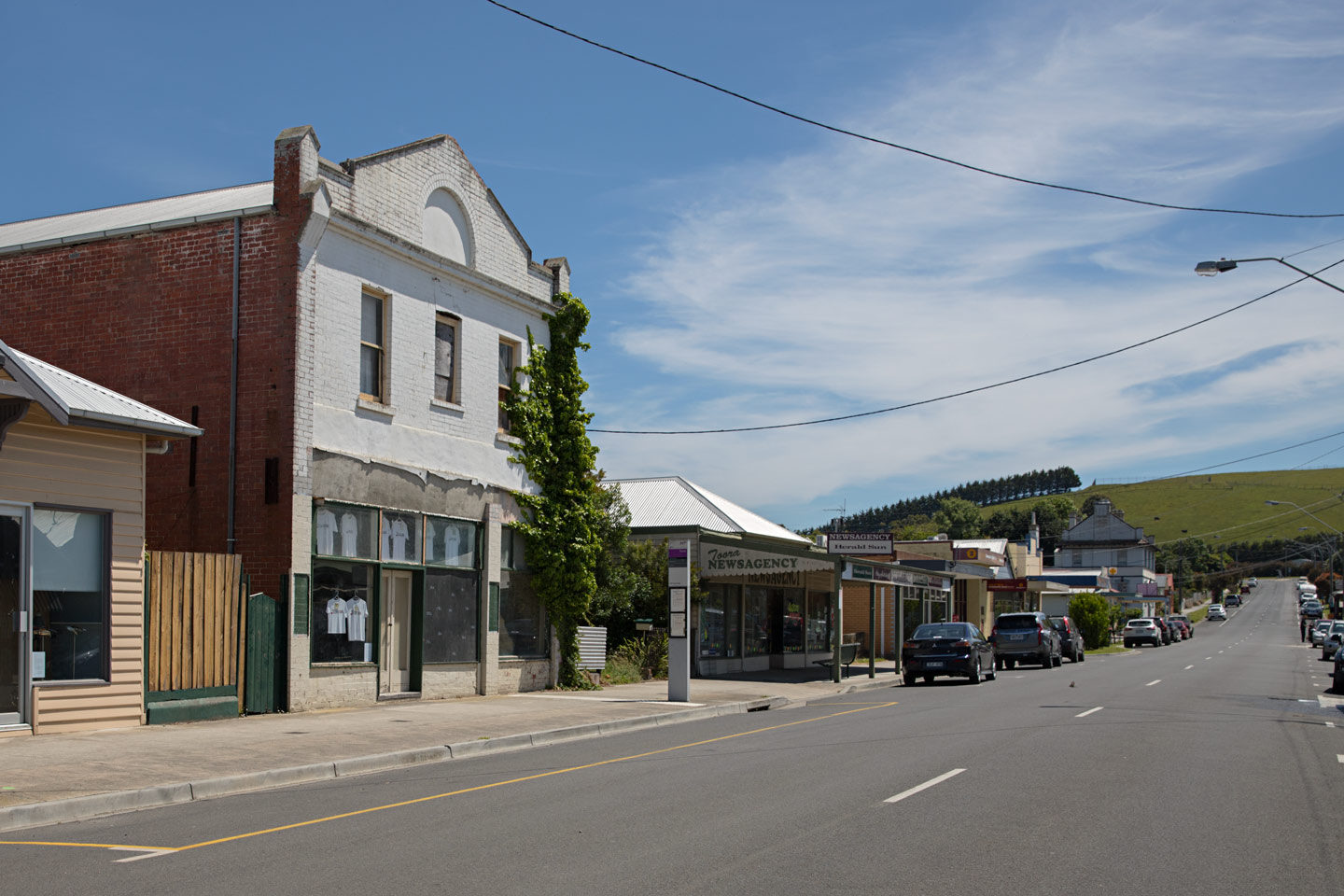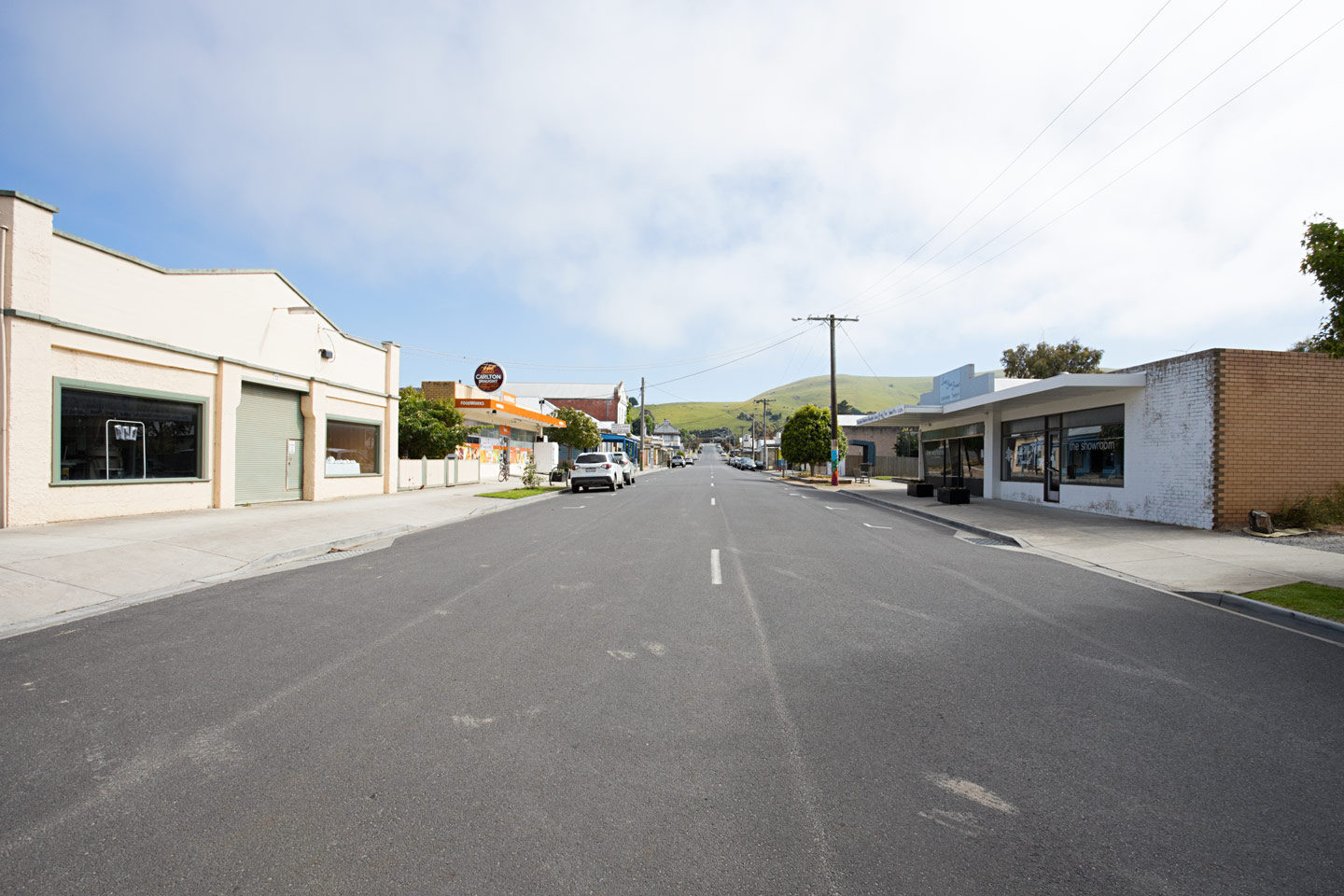 Toora(k)
Seven Windows, Stanley Street, Toora
Cotton T-shirts, Riso screen printed and painted by hand, edition of 100, November 2018
Photos by Clare Rae
Employing humour and a popular souvenir merchandise aesthetic, this project seeks to explore ideas of social justice, privilege and equality.
Toora(k) was part of the exhibition Seven Windows by VII Artist Collective which transformed the windows of empty shops in Stanley Street, Toora. While Toorak is the most affluent suburb of Melbourne, Toora is a small and remote town in Gippsland where businesses struggle and most shops closed down.
Artists in this exhibition: Heather Shimmen, Julie Shiels, Anton Hassel, Alison Kennedy, Amanda Laming, Christine Fontana and Nina Sanadze.
T-shirts are available for purchase in multiple sizes. Email in bio.